10 Ways to be Productive at Home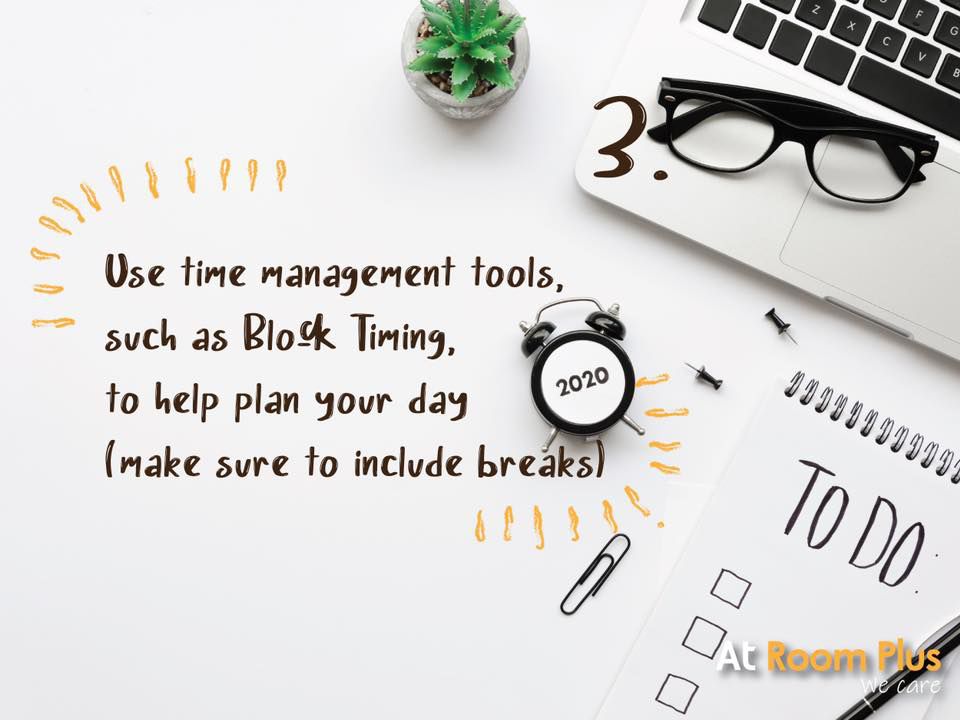 3. ⏳Use time management tools, such as Block Timing,
to help plan your day (make sure to include breaks)

Block timing is a method in which many use to get things done efficiently. Many times, you find yourself slacking at home or even get too caught up with one task that makes you lose all your time.

In the end, things will not be done efficiently.

Example of Block Timing:

8am - 9am Wash-up and Breakfast
9am - 11am Work on Task 1 (Most Difficult Task)
11am - 11.15am - light stretching
11.15am - 1pm - Work on Task 2
1pm - 2pm Lunch Break
2pm - 4pm Work on Task 3
4pm - 4.15pm Coffee & Snack Break
4.15pm - 6pm Work on Task 4 (Usually the simplest task)
6pm - 8pm Prepare & Have dinner
8pm - 9pm Clean up & Do some chores
9pm - 11pm Have a break & Bonding time with your family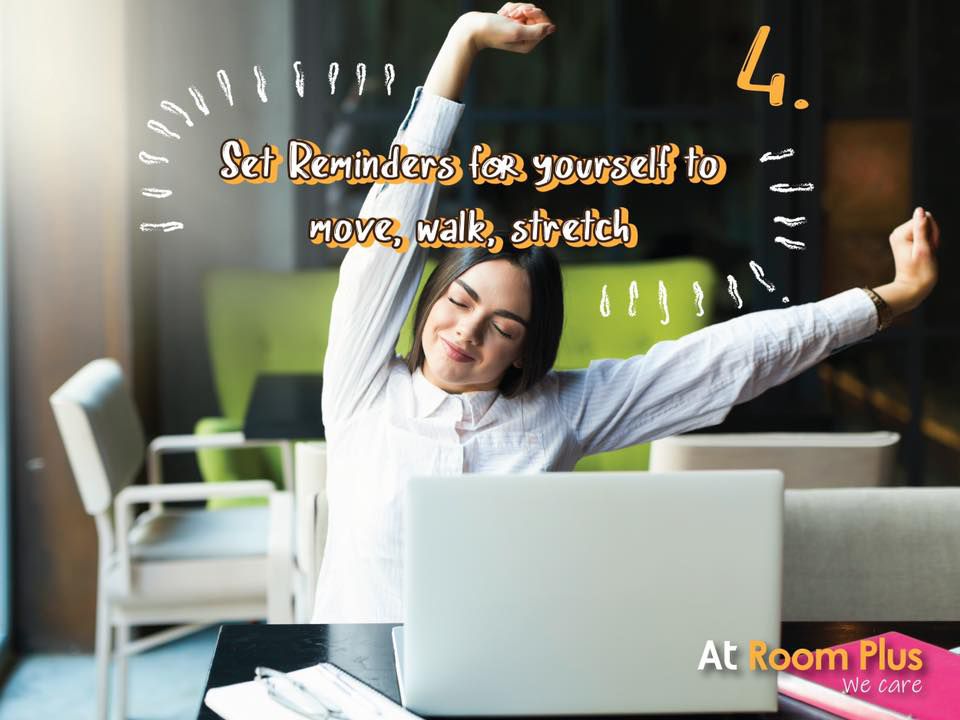 4. ⏰ Set Reminders for yourself to move🕺🏻, walk🚶🏻‍♂, stretch 🧘🏻‍♀


While you're working on Block Timing, be sure you set reminders on your phone to remind yourself to move, walk and stretch!

You don't want to find yourself sitting in front of the laptop the whole day long and only walk few steps daily.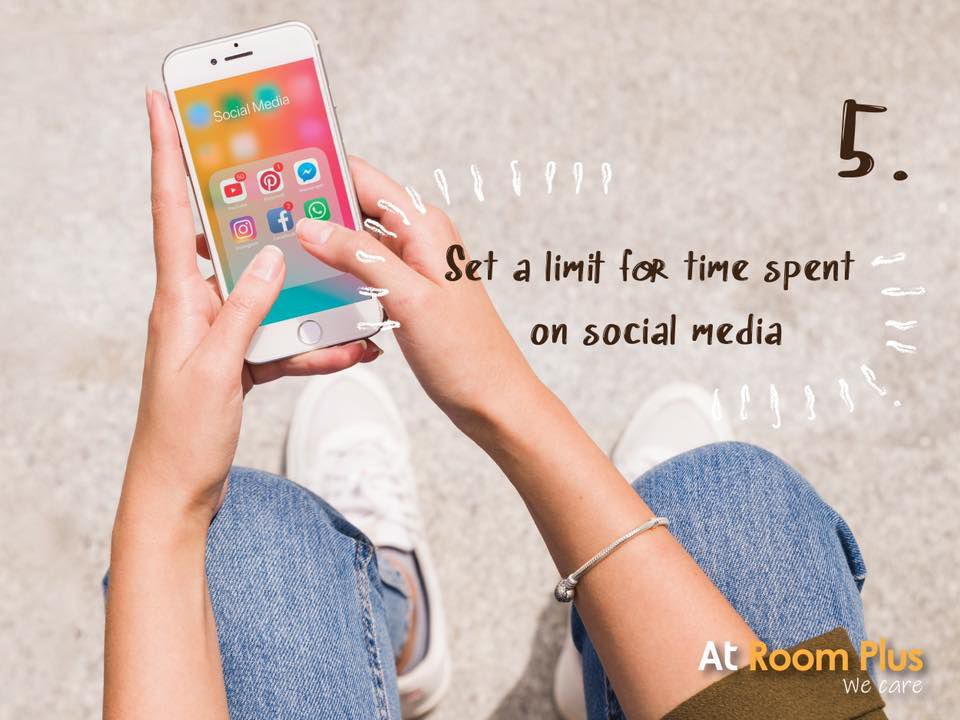 5. Set a limit for time spent on social media 📱


Limiting yourself to go on social media is important, as sometimes you get carried away on how long you have been on the social media before you know it an hour has passed just by scrolling through your social media.

We don't want this to happen right?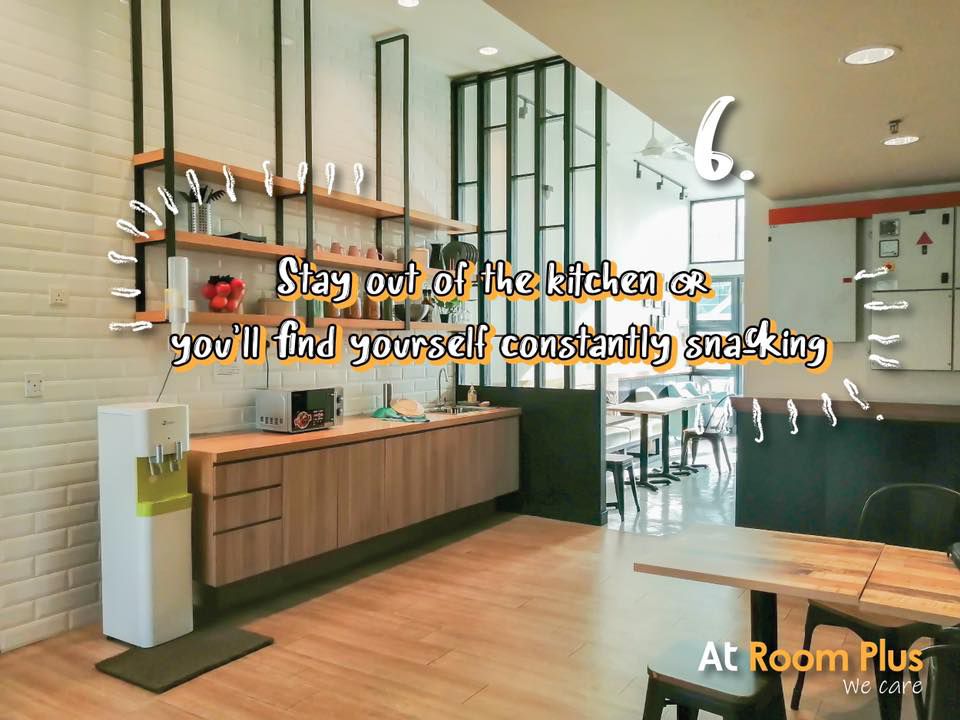 6. Stay out of the kitchen or you'll find yourself constantly snacking 🍬🍰🍿🍟


One negative point of working from home is that your kitchen is just steps away.

You will find yourself constantly going to the kitchen to look for food even if you're not hungry.

Most of the time, you probably be snacking and munching on food! We don't want to gain weight after the MCO right?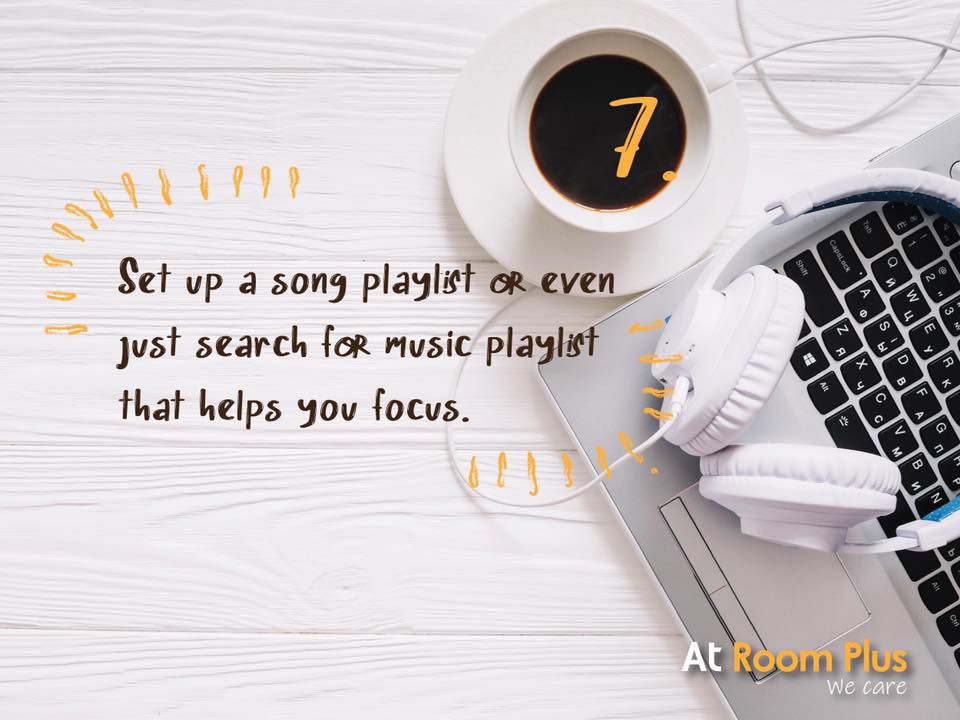 7. Set up a song playlist or even just search for music playlist that helps you focus.

Setting up a song playlist will help you through the day without any distractions and you will not feel so lonely working in the room all by yourself.

If you're lazy to think of a playlist, there are tons of playlist that are 7 - 8 hours long so you don't have to bother on thinking what to listen.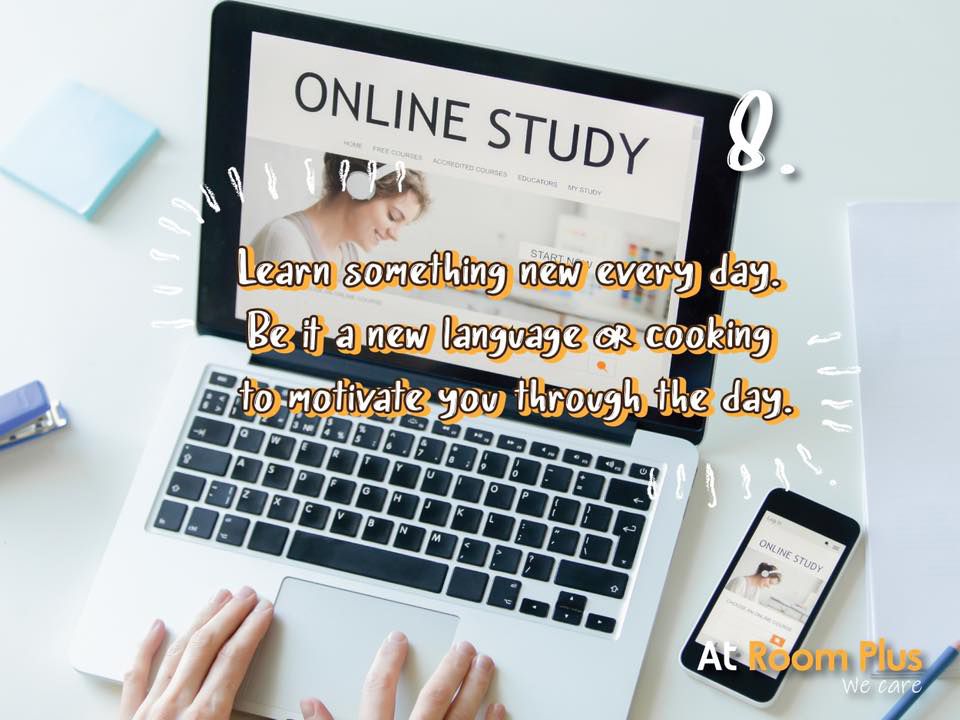 8. 📚 Learn something new every day.
Be it a new language 🗣 or cooking 👨🏻‍🍳 to motivate you through the day.

Having a time for yourself is important as well.

Take advantage of this time to learn something new this Work From Home period.

There are tons of things you can learn online that are free.

For example, cooking or baking something new, learning how to speak in a foreign language or even tips & tricks that others have shared online.
10 Ways to be Productive at Home